Regular price
Sale price
$34.99 USD
Unit price
per
Sale
Sold out
Available Sizes:
Standard size: 225 g / 8 oz - $34.99
Mini size: 35 g / 1.2 oz - $12.99
Share
Ingredients

Kaolin, Calamine, Buttermilk Powder, Calcium Carbonate, Diatomaceous Earth (plankton, ALoe Barbadensis Leaf Juice Powder (Organic)
How to use

Use in shower as to cleanse skin all over.
Good to know

Made in the USA

No Synthetic Fragrence

No Animal Product

Made with Sustainable Harvested Seaweed
View full details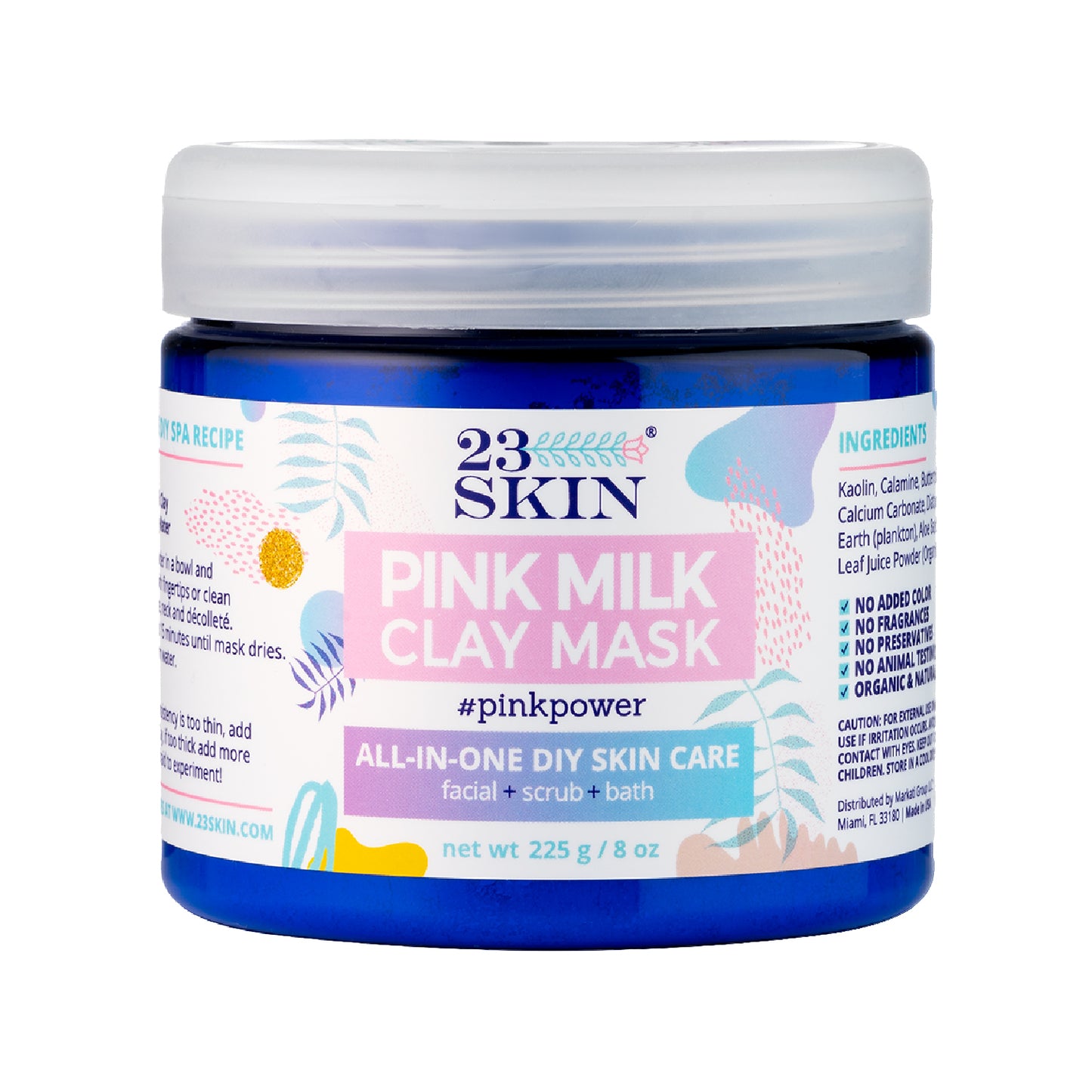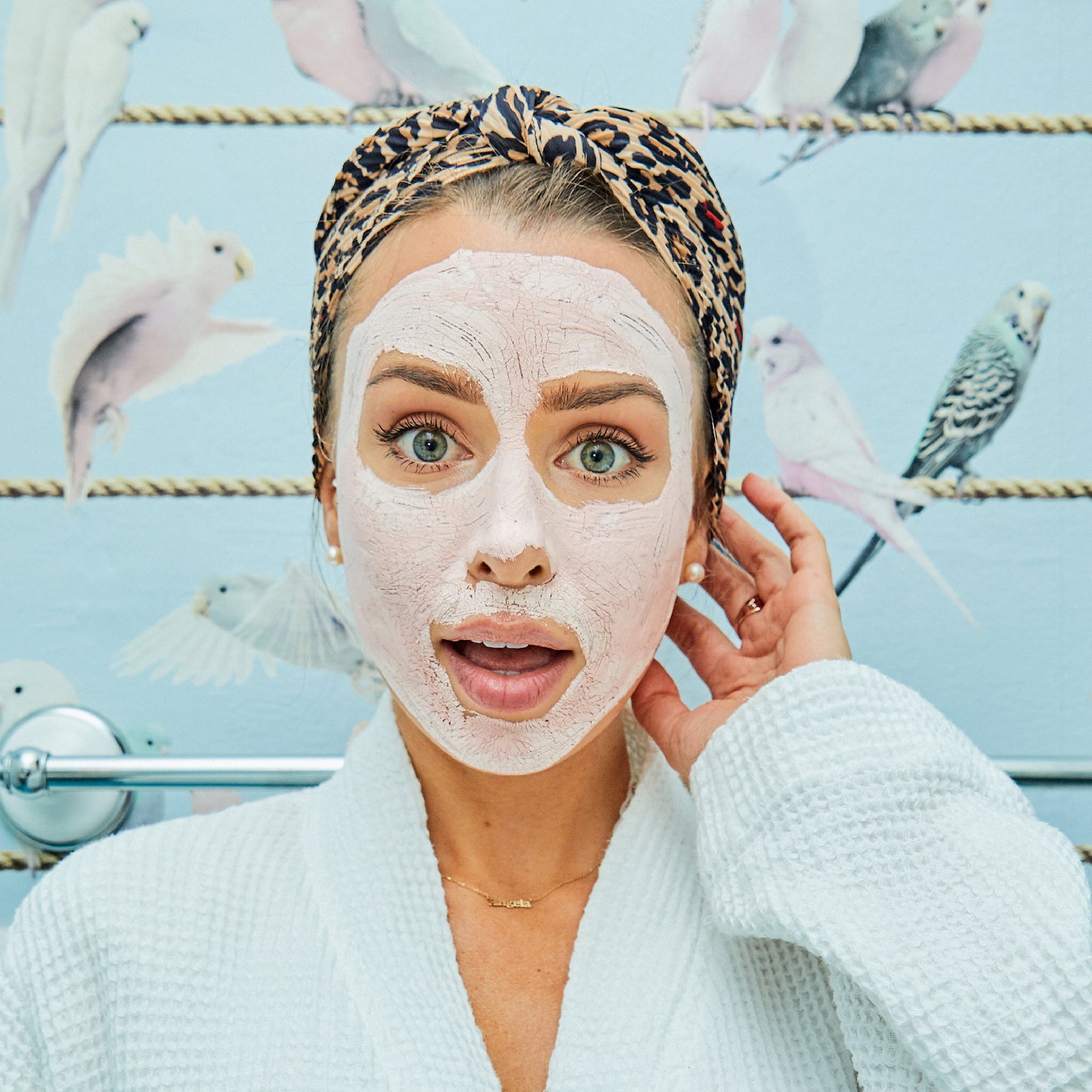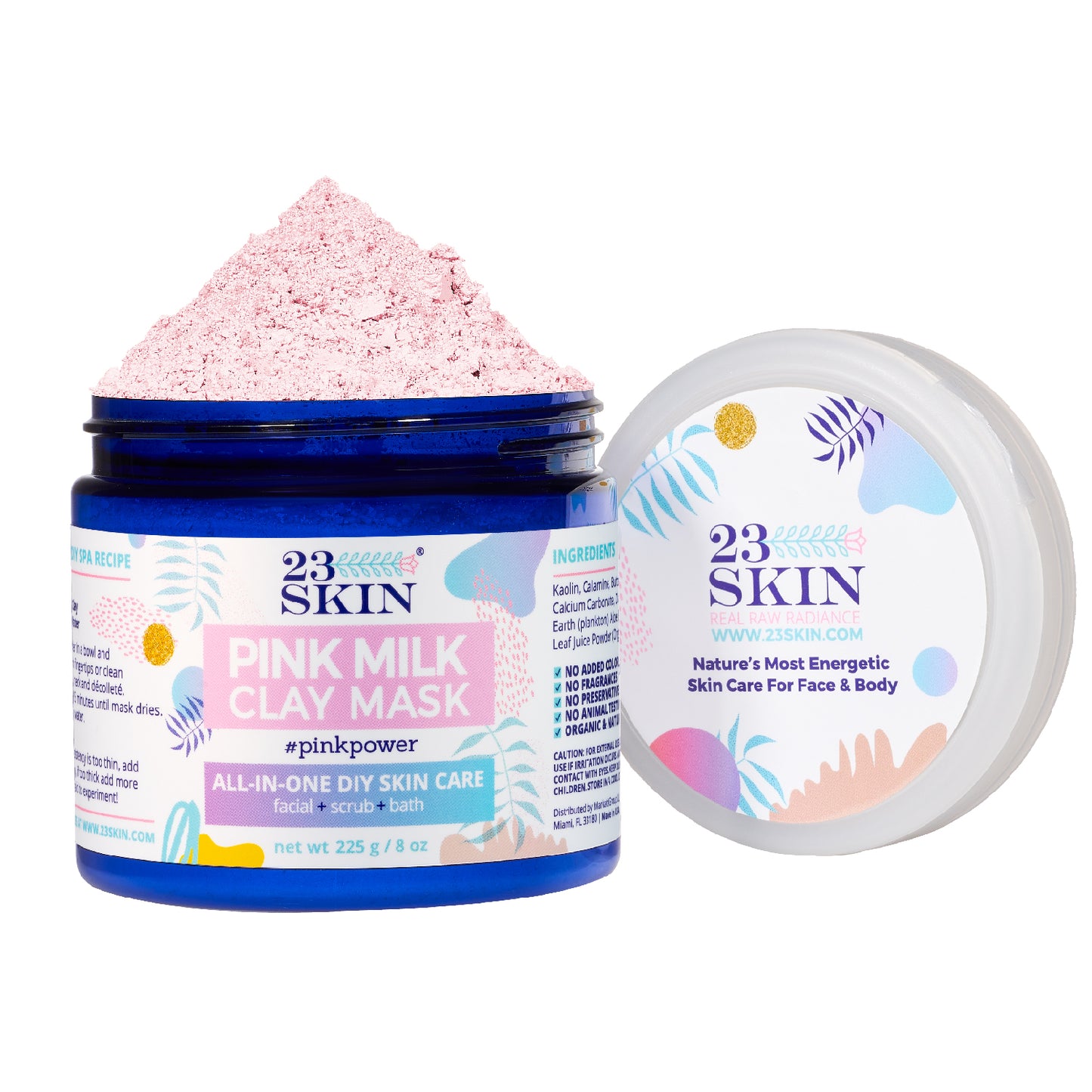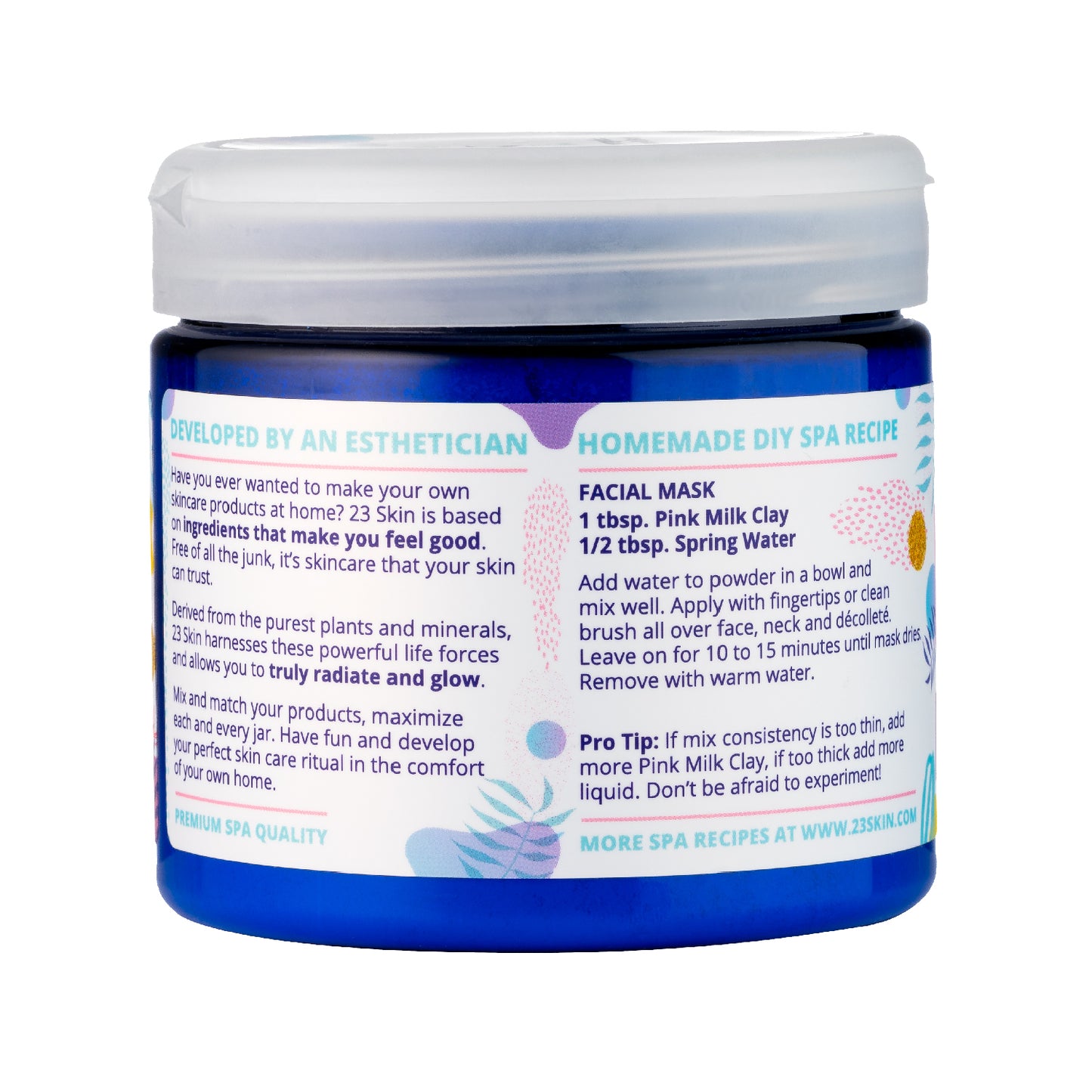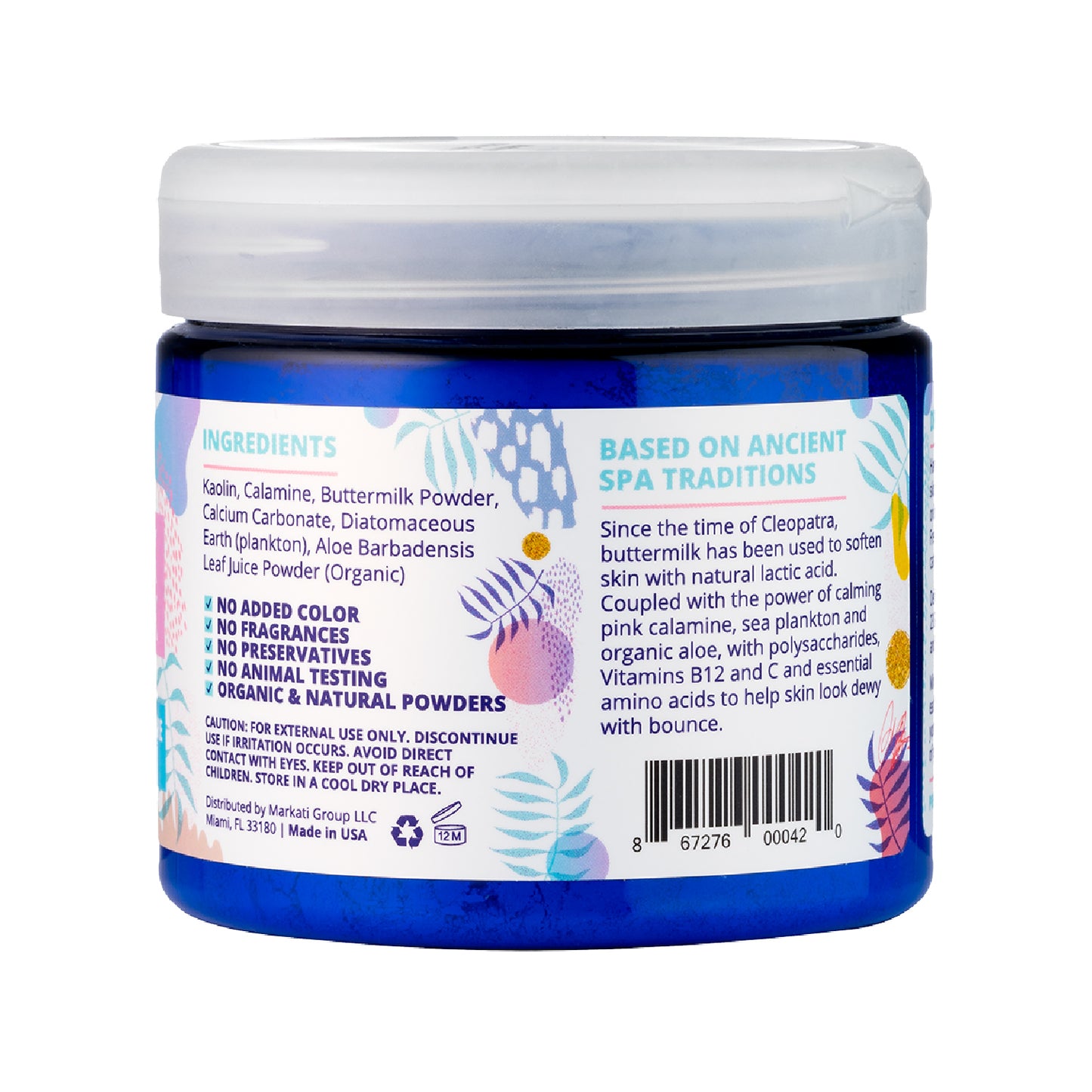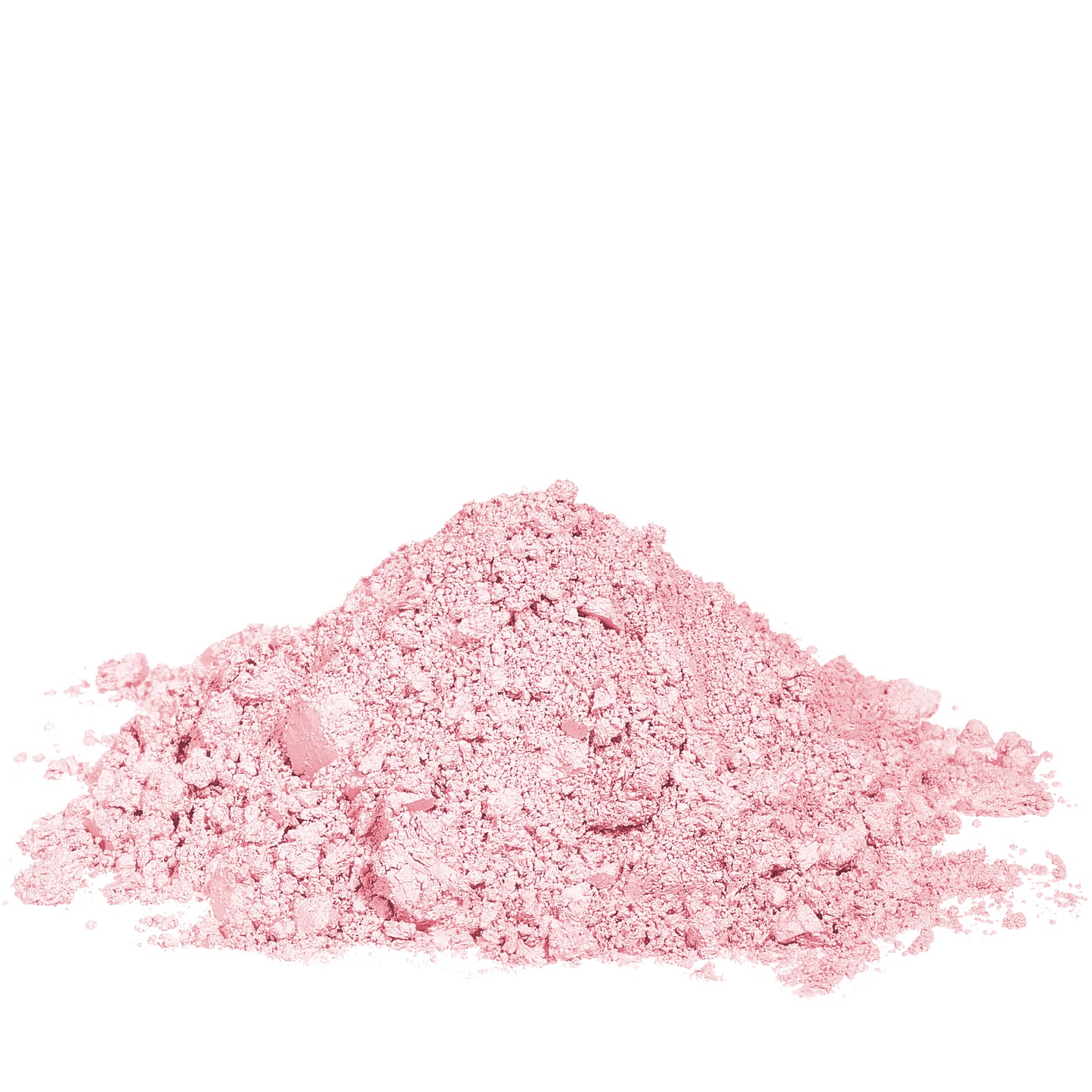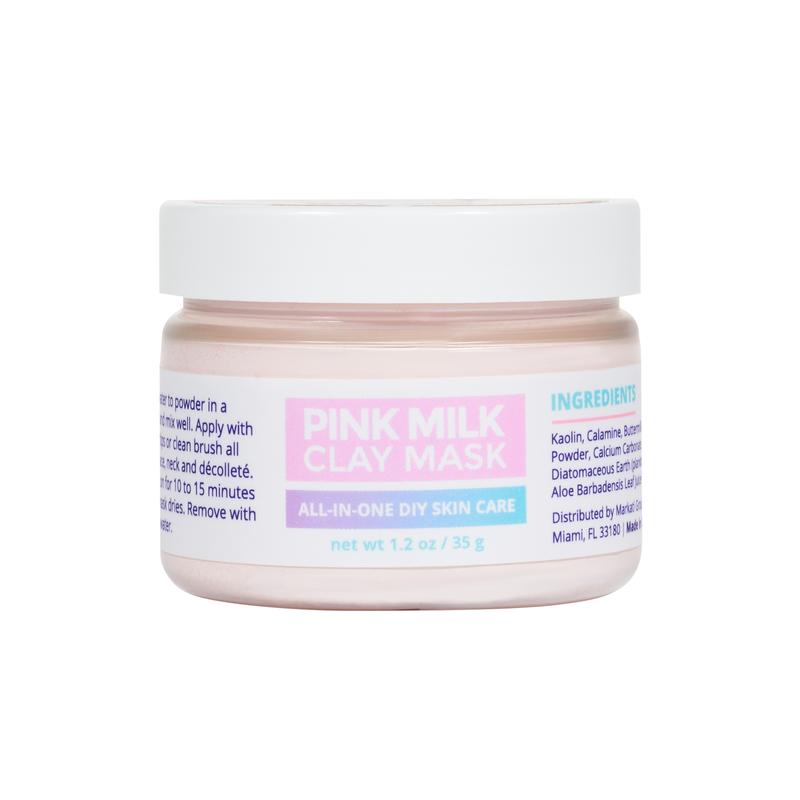 THE SOFTEST SKIN EVER
I finally tried the Pink Milk mask after hearing so much about it and it did not disappoint! I mixed it with water like the recipe on the side of the tub says. I had a few remaining of breakouts on my forehead and chin, and after using the mask they were VISIBLY reduced! My skin was incredibly smooth, clear, and touchably healthy. You can really feel how strong and effective this mask is from the very moment you put it on, because it feels like it's "pulling" your face aka getting rid of all the dirt in your pores. Will definitely purchase again and can't wait to try the other masks from 23 SKIN :)
Great for sensitive skin prone to breakouts!
Love this product! I am a sucker for any mask advertised to me, but I have to be extremely careful with my skin type: sensitive, on the dry end, but still with stress and hormonal adult acne (yay). My mom (a dermatologist) recommended this product for some self-care with low risk of reaction and it has been a god send! I use it 1-2x per week. Easy to use, apply, and clean off. Effective at controlling break outs. All around great product. My mom uses it now too!
Great Mask!
I love how you can get a sample of this mask to try it out! I just tried the Pink Milk one and my skin was visibly more even in tone and looked fresh after washing it off. Easy to mix and put on...and I LOVE the minimal ingredients in it!
Messy But Does What's Advertised
I really enjoy this mask. It always leaves my skin softer whenever I use it, I got this one out of the other options 'cause of the value, you get the most product out of this one which is why I picked the pink clay, it really makes me wanna try out the Kelp & Matcha next. It's quite the messy and watery mask so keep that in mind, it's even nicer if you add some oat milk.
I have to say, I quite like this mask.
As someone with dry skin and fragrance sensitivities, I'm always a little wary of "natural skincare" because I am allergic to some essential oils and clay masks can overly strip my skin; however, this simple & ACTUALLY fragrance-free mask doesn't irritate my skin at all! Because I really just get cyclical acne (that's acne on or around my cycle) I generally only apply the mask during that period (pun intended), but I've found that it makes any rising pimples go through the "five stages of grief" a lot faster, if you know what I mean. I do tend to make it a little more watery and leave it on for less time than instructed, so it doesn't remove too much of my natural oils. But even diluted, I think the kaolin clay and lactic acid from the buttermilk powder really helps clear up breakouts. Although, on the topic of the buttermilk powder, there is a very faint dairy-ish smell which isn't great but is by no means terrible. I certainly prefer that, over the smell of rose essential oil! All in all, I will definitely continue to use this and would recommend it to anyone looking for a simple, but effective facemask.
Take Control Of Your Skincare
The best feeling is making something homemade, and knowing exactly what goes into it.
With 23 SKIN All-In One DIY Skincare, you control what you add to your skincare.
Simple ingredients that are not diluted. No fragrance, color or preservatives added